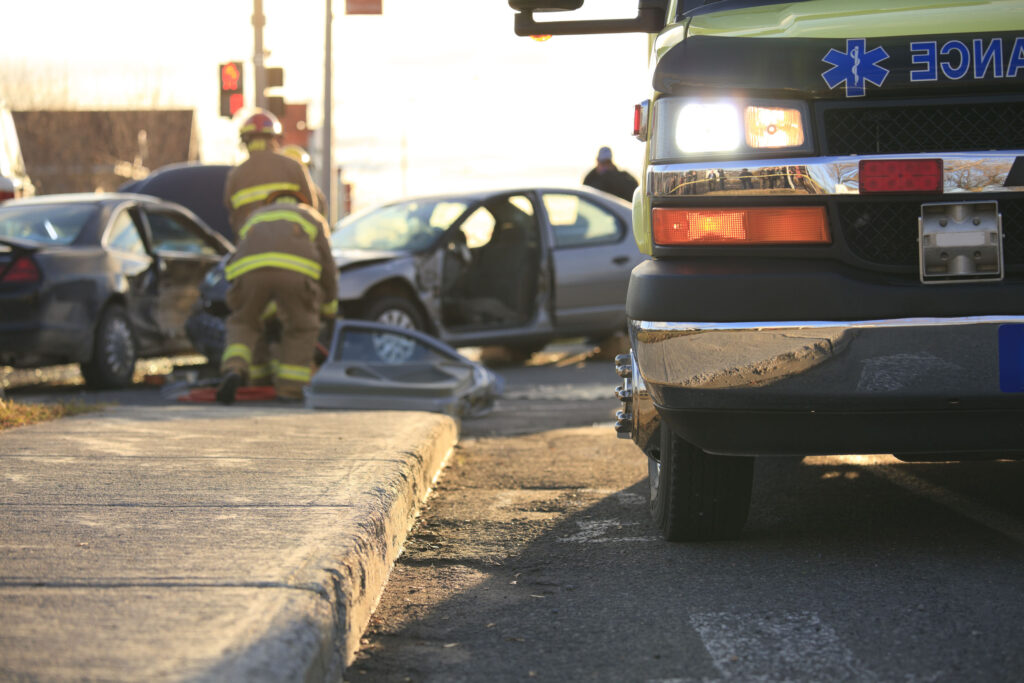 Whether it's a car accident, motorcycle accident, or pedestrian accident, catastrophic injuries are one of the worst possible outcomes of occurring after a traumatic event. These severe injuries can change your quality of life for years or permanently. Receiving just compensation for these injuries can be extremely complicated, which is why you need an experienced catastrophic injury lawyer in Las Vegas, like Scott Guido from Guido Injury Law.
Mr. Guido has more than 15 years of experience as a personal injury lawyer. He understands the costs associated with treating various catastrophic injuries. He's familiar with the deceptive tactics that massive insurance companies use to shortchange regular people. Most importantly, he has a successful track record of fighting back against these companies and obtaining his clients the highest settlement possible.
What Are Catastrophic Injuries?
The American Medical Association (AMA) defines catastrophic injuries as ones that severely affect the brain, spine, spinal cord, or neck. However, the legal definition is considerably broader. From a general legal perspective, catastrophic injuries are ones that severely change the way an injured person lives and/or works.
Mr. Guido has successfully served as a catastrophic injury lawyer in Las Vegas for clients that have suffered from:
Skull fractures
Traumatic brain injuries
Spinal fractures
Spinal cord damage
Paralysis
Ocular injuries
Internal organ damage
Catastrophic injuries often take time to accurately diagnose. This is one reason why insurance companies rush to offer a settlement. They will quickly offer what seems to be a reasonable amount of money, only for the injured party to later discover that their injuries are more severe than they thought and more expensive to treat.
As a successful catastrophic injury lawyer in Las Vegas, Mr. Guido can help you avoid such pitfalls, negotiate with insurance companies, and handle all of your legal needs so that you can concentrate on your health.
What Kind of Compensation Can I Expect For a Catastrophic Injury?
Since catastrophic injuries often have a significant long-term impact on life, there are many factors to consider in a settlement. Mr. Guido can help get you compensated for:
Medical expenses
Ongoing medical treatment
Wage loss
Permanent disability care
Home improvements related to disability
Childcare
Pain and suffering
In many cases, a person that has suffered a catastrophic injury will only have a vague idea of what kind of compensation they're entitled to receive. Being an experienced catastrophic injury lawyer in Las Vegas, Mr. Guido is well versed in these matters. He can make sure that you receive all the money that you're entitled to for your injuries.
Contact a Catastrophic Injury Lawyer in Las Vegas
Suffering a catastrophic injury is a devastating ordeal. Adding messy negotiations and legal complications on top of physical and mental agony is the last thing that anyone wants.
Mr. Guido empathizes with this and goes out of his way to treat his clients with compassion. He is committed to serving his clients to the best of his abilities, so that they can feel confident that they have a proficient legal advocate fighting for their best interests while they focus on their health.
Guido Injury Law serves clients throughout Las Vegas, Henderson, Summerlin, and Boulder City. You can contact Mr. Guido by phone at 702-357-HURT (702-357-4878) or through the Internet via secure case form. Guido Injury Law representatives are available 24 hours a day, 7 days a week. Contact us now for your free no-risk consultation.