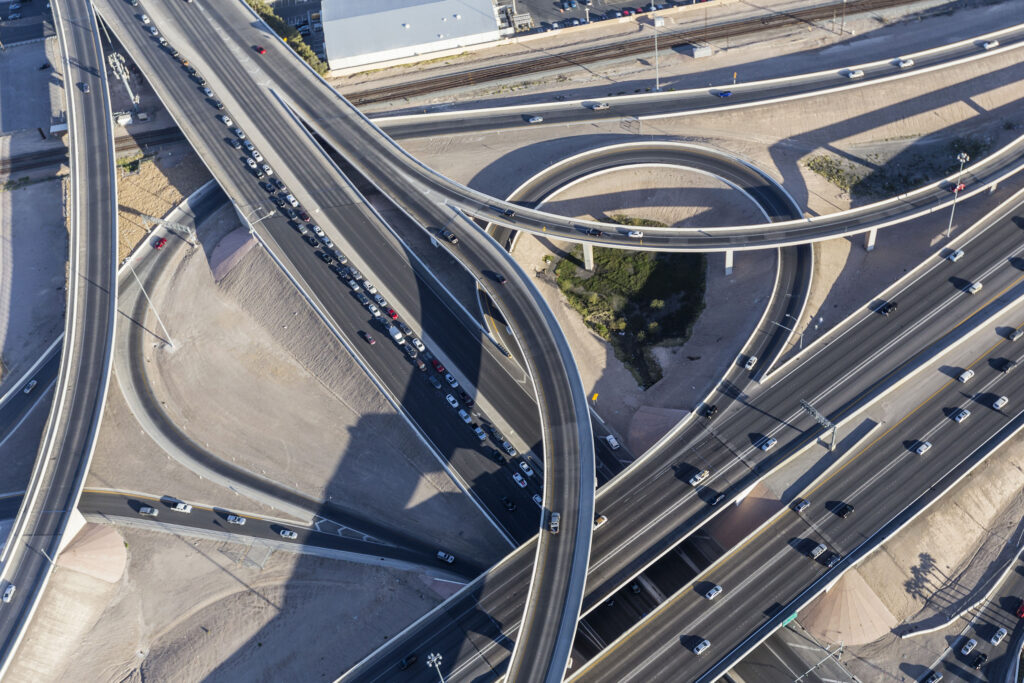 Driving your vehicle to work, taking the kids to school, renting a car for a long weekend road trip, getting an Uber home after a hockey game, or using public transportation options are all daily activities for people residing in or visiting Las Vegas.
In 2019, there were 304 traffic accident deaths on Nevada roadways. Roughly 61% of these fatal crashes occurred in Clark County, home to the state's most populated city of Las Vegas. For the more than 2.2 million residents living and working in the metropolitan area (including Henderson, North Las Vegas, and Summerlin), car and motorcycle accidents have sadly become just another part of the daily commute.
In addition to the 186 people who lost their lives in Clark County car wrecks in 2019, thousands more suffered injuries and significant property damage to their vehicle. As desensitized as we may be to the sight of traffic crashes on the roadway, it is a whole different story when it happens to you personally. If you or a loved one has been hurt or killed in a car accident, you may be entitled to significant compensation for your injuries. Learn more about filing a claim with the legal assistance of a Las Vegas car accident attorney who has over 20 years of experience handling car accident claims.
Types of Compensation Available to Car Accident Victims
If you have been in a serious car accident, you know that the costs can be astronomical. Between sky-high medical bills, no income due to your inability to work, and the cost of replacing a totaled vehicle, accident victims and their families may quickly become overwhelmed by unexpected expenses. A good fair settlement can help ease some of the financial burdens and a skilled personal injury attorney can help you get the settlement you are entitled to receive.
Economic Damages
Medical expenses, including hospitalization for catastrophic injuries, ongoing rehabilitation, physical therapy, meds, etc.
Property damage to your vehicle and any valuables inside it during the crash.
Lost wages from the time you are hospitalized or otherwise unable to work due to your injuries.
Funeral expenses and associated costs for end-of-life care.
Non-Economic Damages
Pain and suffering you endured as a result of your injuries, both short and long-term.
Emotional distress caused by the accident, including anxiety, depression, and PTSD.
Disability and disfigurement as a result of your injuries. May also include reduced quality of life.
Loss of consortium from your partner due to your injuries.
---
Why You Should NEVER Accept the First Settlement Offer
In the days and weeks following an accident, you should assume you will be contacted by the at-fault driver's insurance company. During this "friendly" call you can also assume there will be a "fast cash" settlement offer that may initially seem very appealing. It's also possible the insurance company's representative may try to pressure you to accept their initial offer. They may even attempt to tell you that hiring a Las Vegas car accident attorney is completely unnecessary. Why? Because insurance companies make more money when they settle your personal injury claim as quickly and as cost-effectively as possible for them… NOT YOU!
It's also possible the adjuster handling the claim may be rated on how quickly they can close the claim and may be utilized in determining their salary increase during their yearly performance review. So, you may be speaking with the nicest person ever, but don't make the assumption your best interests align with their best interests—because you both have divergent goals.
---
Even Minor Crashes Deserve Fair Compensation
Even if the damage to your vehicle was minor, or you required only minimal medical care, you are still entitled to compensation. Do not let anyone make you believe that your case has no value or feel guilty because you have chosen to file a claim seeking compensation for your injuries. This is the exact reason why we pay an insurance premium! If someone has made you a "quick cash" offer to resolve your claim, then call Mr. Guido for a free consultation before accepting it verbally and especially before signing any type of release.
---
Say No to Quick Cash Settlements After a Serious Injury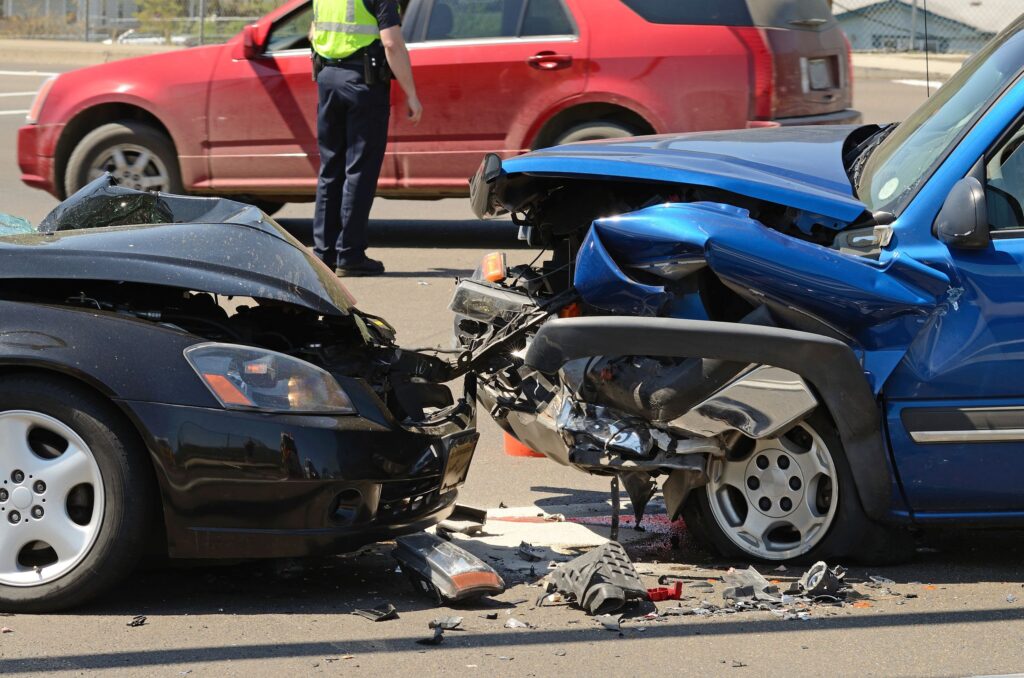 If you have sustained a serious injury, an injury that requires ongoing medical care, or an injury that is difficult to diagnose, then you should NEVER accept a "quick cash" settlement offer. Why? Because the value of your case is based, in large part, on the cost of the medical treatment you receive to get healthy. It is simply impossible to make that determination within the first few days after your accident.
It's possible you may be offered an "up front", "cash out", or "open ended medical" settlement. This type of settlement may be appealing to someone in need of money because they will cut you a check immediately. However, typically speaking, once you agree to this settlement you are barred from recovering any additional money for pain and suffering and can only recover additional money for actual-incurred medical bills. If this has already happened to you, then please give Mr. Guido a call. It may be possible to un-wind the agreement, but you must act quickly.
---
You May Not Know the Full Scope of Your Expenses
You should also understand that the allure of the settlement can be distracting, and the insurance adjuster may not be under any obligation to fully explain your financial obligations. In other words, you may be responsible for the cost of your medical care, in part or in whole, even if you have medical insurance. Mr. Guido has spoken with hundreds of clients over the course of his career who have accepted an early settlement offer only to find out months later that they have medical bills in excess of the actual offer that have been put into collections because they cannot afford to pay the bill! Don't let this happen to you.
The only reason an insurance company will entice you with a settlement offer within days after your accident is to benefit the insurance company. It's not personal, it's business. Scott Guido has spoken with countless people over the years who thought they could handle their own claim only to find out they were mistaken and suffered the financial consequences of their errors. Contact a Las Vegas car accident attorney today if you have questions.
---
Proving Liability in Las Vegas Car Accidents
There is no "automatic" compensation when you are involved in a collision in Nevada. There must be a determination of "fault". This means you must be able to prove another person or business entity caused the car, bicycle, or truck accident because of their negligent actions. Otherwise, you will not be able to recover money for your injury claim or your property damage claim. The law in Nevada also allows for your damages to be reduced if you are found partially "at-fault" for the collision.
Conducting a thorough liability investigation is essential. This requires a professional with knowledge of the law, familiarity with the roads, and experience taking statements from the people involved in a collision. An inexperienced adjuster, overly aggressive adjuster, or one not from Las Vegas may reach an improper conclusion and it may be extremely difficult to get the adjuster to change their position after a decision has been made.
This is why it is so important to you have an attorney on your side, helping you through the entire process of the claim and paying specific attention to the liability investigation phase. Mr. Guido has been involved in thousands of cases over the course of his 20-year career, ranging from simple rear-end collisions to complex multi-vehicle collisions.
---
How Guido Injury Law Can Help
During his more than 20-year career in the personal injury field, Mr. Guido has represented thousands of injured people who need help. Along the way he has gained invaluable experience, making him an excellent choice for anyone in need of a personal injury attorney.
However, the most important thing he has taken from the countless interactions with clients over the years has nothing to do with the application of the rule of law. It is simply this:
Each client has a truly unique story to tell. They want an attorney who actively listens to their story, they don't want to feel "judged" by their own attorney, and a good personal injury attorney must be able to show sincere empathy for each client's situation. We can't always get a favorable financial result, but we can provide the client with an honest and sincere attorney-client relationship so when we part ways you will know we did everything we could to help you.
If you or someone you love has been injured in a car accident and you are not sure what to do next, make a call to Guido Injury Law. Mr. Guido offers free, NO pressure consultations to all prospective clients to help you find your footing following an accident. He'll review the details of your case and explain all your legal options, free of charge, and with no obligation to hire him.
The easiest way to contact a Las Vegas car accident attorney is by calling (702) 357-HURT. We can also be reached by filling out this form. We are here to answer your questions honestly and with compassion.