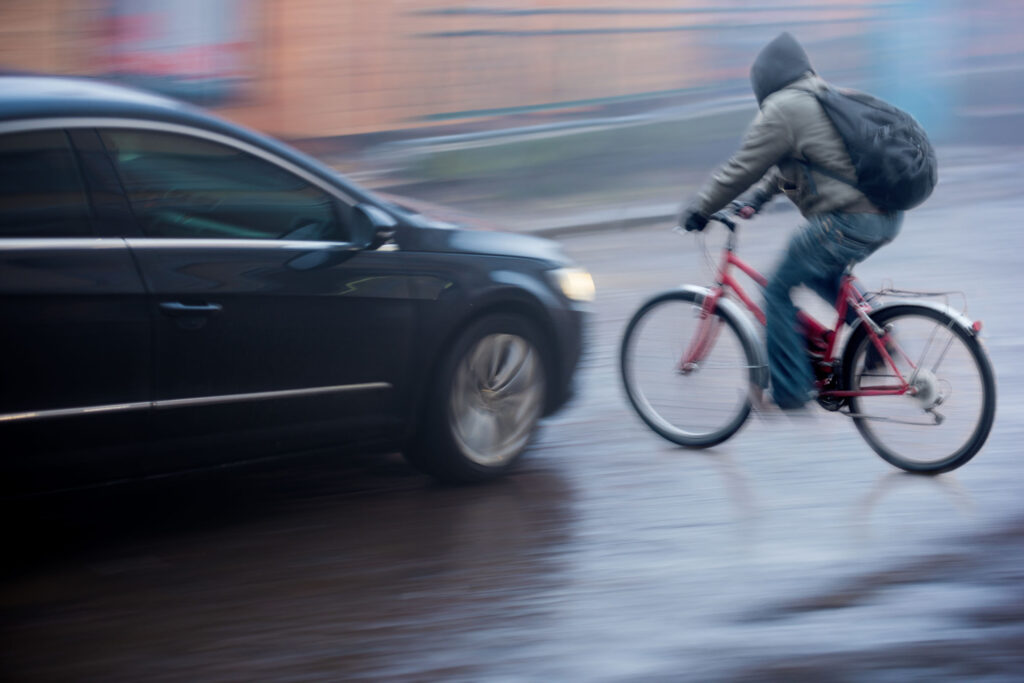 Clark County is an amazing place for biking, with hundreds of miles of bicycle lanes and trails to enjoy. Whether you are commuting, running errands, or getting some exercise, biking in Las Vegas, Henderson, Summerlin, and Boulder City is an excellent choice. Also, many people simply don't understand the rules of the road; even an attentive driver can negligently cause a crash because they incorrectly believe they have the right-of-way. If you have been involved in a bicycle crash then it is crucial to contact an experienced Las Vegas bike accident attorney. Contact Scott Guido for a Free No-Hassle consultation.
Why Do Bicycle Accidents Happen?
Between 2015 and 2017, Clark County averaged 438 bicycle accidents per year according to the Nevada Department of Transportation (NDOT). Most bike accidents in the Las Vegas area are non-fatal, with the agency reporting 10 bicycle fatalities in 2020. However, even non-fatal accidents can result in catastrophic injuries that can drastically alter your quality of life.
Bicycle accidents can occur for a number of reasons. The Las Vegas bike accident attorney at Guido Injury Law are ready to serve clients that have suffered bike injuries resulting from:
Car crashes caused by distracted, fatigued, or reckless drivers
Motorists not giving bikers adequate room to ride safely
Motorists failing to yield to bicyclists
Defective bicycle parts and helmets
Poorly maintained roads and trails
Inadequate lighting
While some accidents are a result of rider error, many are caused by the negligence or recklessness of another party. Call Guido Injury Law if you have been in a bicycle accident and speak with Mr. Guido today. He has the knowledge and experience to be a winning asset on your side!
What Are the Common Types of Bicycle Injuries?
While many accidents result in simple bruises and cuts, some bike accidents are more severe. This is especially true when a motor vehicle is the cause of the crash. Some bicycle injury clients have suffered:
Broken bones
Internal organ damage
Traumatic brain injury
Spinal injuries
Soft tissue damage
It's important to understand that many times, there is a delayed onset of symptoms for more serious injuries. Simply put, it can be difficult for a medical professional to provide for an accurate and complete diagnosis shortly after an accident has occurred. Yet, many insurance companies will offer you money early on in the claim and ask you to sign a release, which will prevent you from obtaining more money down the road. Don't accept a settlement when you don't know the true extent of your injuries.
Mr. Guido will talk to you about how you can receive the maximum compensation for medical expenses, ongoing treatment, pain, suffering, lost wages, and more. Don't make the mistake of accepting a settlement without knowing your options.
Contact a Las Vegas Bike Accident Attorney
Getting into a bicycle accident can be a traumatic experience. Insurance companies and other entities know how distressing these situations can be. As a result, they will often try to settle matters quickly with a low settlement that is a fraction of what you deserved. Guido Injury Law will fight for your justice and help make sure that you're fairly compensated for your injuries. Mr. Guido will work hard for you so that you can focus on your health.
Contact Mr. Guido today at 702-357-HURT (702-357-4878). You can also reach him through the Internet via encrypted contact form and LiveChat. Mr. Guido serves clients throughout Las Vegas, Henderson, Summerlin, and Boulder City.
Consultations are free and Guido Injury Law works on a "no win, no fee" basis. That means you're not charged a penny unless our lawyers win your case. Don't let the insurance company take advantage of you. Contact Mr. Guido today.